Reviews: See Why We're the #1 Roofer in Enterprise
At ESMAC, we take great pride in providing exceptional roofing services to our valued customers in Southeast Alabama. Don't just take our word for it – hear what our satisfied clients have to say! We are grateful for the positive feedback and testimonials we have received, highlighting our commitment to quality workmanship, reliable service, and customer satisfaction.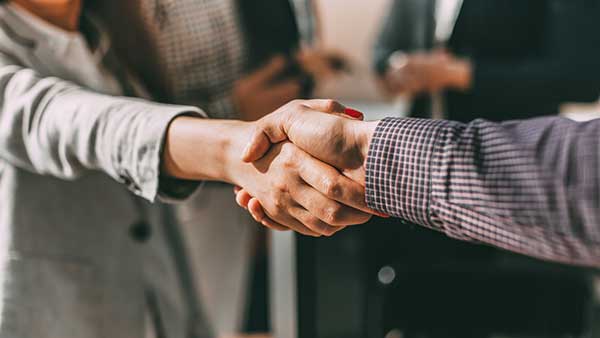 Read through our reviews to gain insights into the experiences of our past customers. We believe in transparency and strive to exceed expectations with every roofing project we undertake. We value the trust and confidence our clients place in us, and their reviews serve as a testament to our dedication and expertise.
If you chose ESMAC as your roofer, we would love to hear about your experience. Your feedback is invaluable in helping us continue to improve and provide the highest level of service. 
Average Review Rating
Average Rating: 5
Total Reviews: 5
List Of Reviews
By:
James Carter
on
ESMAC
The guy who patched my roof found out the problem quickly and was friendly.This is the place to go.
By:
Scott McDonnell
on
ESMAC
The Best and Always treat customers with respect and respect and customers are family ? They go Above and Beyond and make sure you are ? satisfied with their service . Esmac is Awesome with treating customers as Family for Many Years and YEARS to Come ?? …
By:
Gail Livingston
on
ESMAC
This "WONDERFUL COMPANY" came to the RESCUE of My Mother's Home which needed a complete New roof and My leaking roof when We Were in Need in the past ♡♡ We would give 10 STARS ☆☆☆☆☆☆☆☆☆☆. I called Ms Jolene again today with Roof leaking problems from Hurricane Irma's Heavy Winds, I don't have to worry about Them taking care of my Leak, This Company Will Be The One I Have To Replace My Roof as I Will Need One in The Near Future . Thank you Ms. Jolene and The Fabulous TEAM OF PROFESSIONALS At ESMAC☆☆☆☆☆☆☆☆☆☆!!!!
Esmac did an excellent job replacing my roof and installing the skylights. Esmac has done several roofing jobs for me over the years and has always done an outstanding job.
Give ESMAC a Call!
Contact us at (334) 347-0039 to share your review, and thank you for considering ESMAC for your roofing needs.