About ESMAC: A Trusted Local Roofer with Over 50 Years of Experience
Experience and Dedication
ESMAC, initially known as Enterprise Sheet Metal and Air-Conditioning, was founded in 1958 as a two-man roofer operation. Over the years, we have experienced steady growth and expanded our services. In 1975, we shortened our name to ESMAC and made a strategic decision to focus exclusively on the roofing trade. This specialization allowed us to hone our expertise and deliver exceptional roofing solutions. With over 50 years of experience, we have witnessed the evolution of the roofing industry, observing the rise and fall of various manufacturers and contractors.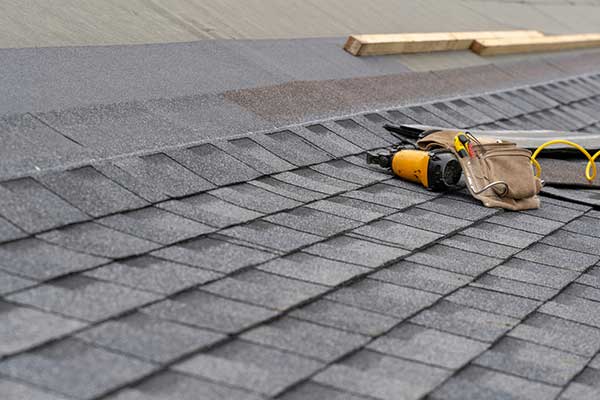 Commitment to Quality and Customer Satisfaction
At ESMAC, we prioritize the satisfaction of our customers and the quality of our work. We carefully select the products and services we offer, ensuring they provide the best value to our customers. Our philosophy is simple: if it's not a good deal for our customers, it's not a good deal for us. We believe in delivering a superb product, whether it's a large roofing project or a small leak repair. Our team takes pride in their workmanship, and our goal is to exceed customer expectations in every project we undertake.
Moreover, we work with trusted brands in the industry, including GAF, Duro-last, Carlisle, John's Mansfield, and Tropical Roof Coating, owned by Soprema, so you can rest assured that your roof, whether residential or commercial, is built to last with the best materials.
Safety and Expertise
Safety is a top priority at ESMAC. We maintain a strong safety program that has enabled us to keep our Worker's Compensation and liability insurance premiums low. This not only protects our team but also ensures that our customers are safeguarded from any potential damages or lawsuits. 
Our superintendents, with over 20 years of experience, have attended numerous safety, roof application, and quality control schools. They possess the knowledge and expertise to monitor, control, and inspect our work, guaranteeing exceptional quality and adherence to safety standards. Additionally, our dedicated team members have accumulated extensive experience, with many of them having over 15 years in the industry.
Our Mission: Best Roofs and Extended Lifespan
At ESMAC, our mission is to provide our customers with the best roofs for their investments and to extend the lifespan of their roofs through timely maintenance. We take pride in being a Duro-Last® Master Elite contractor, a distinction earned through our exemplary work and sales volume over the last 15 years. With over 50 years in business, we have installed thousands of roofs and earned a reputation for superb customer service. We are particularly proud of our roof maintenance and repair capabilities, which allow us to address any roofing need, from minor repairs to large-scale installations.
A Note About Duro-Last® Roofing
We proudly offer Duro-Last® Roofing products. Marketed as "The World's Best Low-Slope Roof," Duro-Last® lives up to its claim. After being a dealer for 15 years, we can confidently attest to its outstanding quality. The combination of custom fabrication, innovative accessories, stringent manufacturing quality control, and thorough roof inspections makes the Duro-Last® system the closest to a trouble-free low-slope roof available today.
Call Now for a Free Quote
When you choose ESMAC, you are selecting a roofer with a rich history, unwavering commitment to quality, and a focus on customer satisfaction. With our experience, expertise, and dedication, we are ready to meet all your roofing needs, whether it's repairing a hole in your roof or installing an entirely new roof. Call us at (334) 347-0039 today to get a free quote.